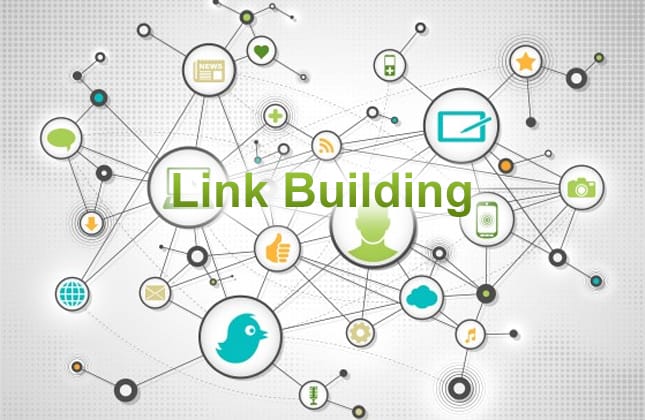 When it comes to online business, SEO has become the buzzword, and link building takes a huge part in it. Most businesses spend hours perfecting their website SEO. But what matters to success? It is the organic traffic that is possible only through perfect link-building tactics for optimizing your web page.
Building quality backlinks for your site is the only SEO challenge to make everything perfect for your website growth. Google provides great value to the links available on your website and judges your popularity on the search results. According to Backlinko, backlinks remain the highest correlating factor for Google to rank your website higher.
Want your site on the top searches of Google? Then you are at the right place. Start building backlinks with the below strategies.
Why Is Link Building So Important?
Before getting into the strategies, let us know what link building is and how important they are, for your site growth.
Link building is the process of gaining backlinks from a highly relevant and authoritative site. Generally, the goal of backlink is to intimate search engines that your content contains trustworthy information, ensuring that your page will rank higher for the relevant keywords.
Interestingly, quality backlinks are a good sign of your website SEO and remain the perfect ranking factor for Google to evaluate your authority. If you build a link from an authoritative source, search engines will decide that your webpage contains valuable content. Backlinks are the vote of confidence, and the more quality backlinks help to drive organic traffic to your site.
But how to find the right link-building strategy for your website? Here are some practical ways to build quality links to top rank your site on the search engines.
1. Provide Internal Links
Internal links are the links built in one of your pages to other pages within your website. Providing internal links in your webpage content keeps your audiences digging deeper about your business and avoids ignoring it. For a quality internal link, all you need is the perfect keyphrase that directs your audiences to the inner page with more information. This helps your audiences to stay longer, gaining great exposure for your business.
Some benefits of interlinking include,
Increases your page authority and passes link juice equally to all your pages.
Decreases your website's bounce rate.
Improves the crawlability with website indexing.
Provides organic traffic for your older blog posts.
If you have internal links with relevant keywords, it helps to improve your page ranking.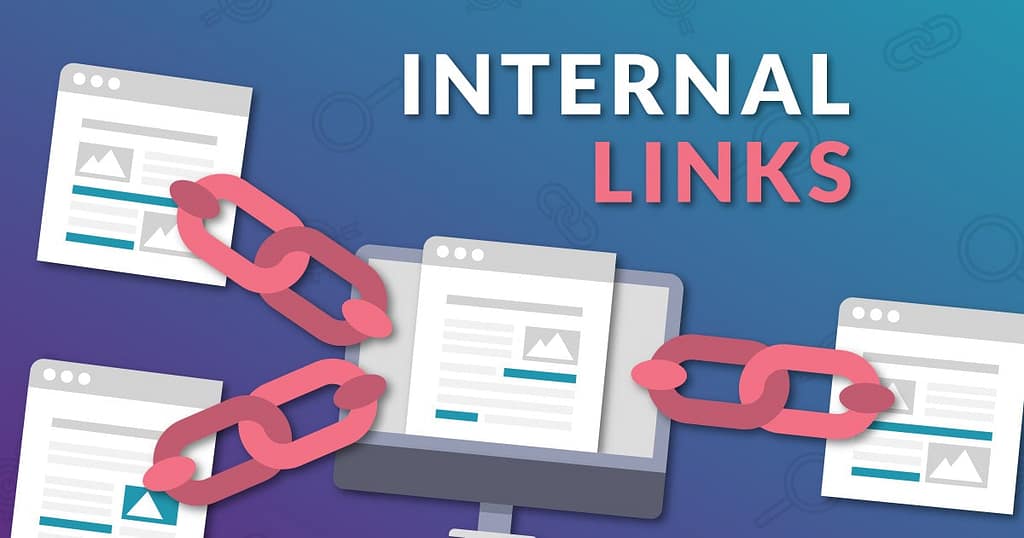 2. Get Links From Trusted Source
There are tons of spam sites on the internet, and Google commits itself to showing only the trusted sites on the search engine result page. The best way to establish your website authority is to build backlinks from trusted resources and elevate your site to the top of the search results.
On the other hand, search engines will also consider links from spam sites but do not provide any benefit to your website that affects your ranking. So, concentrate on building quality links from authoritative sources to gain the attention of crawlers and increase your website performance. Rather than building plenty of low-quality backlinks, it is sufficient to have a few high-quality backlinks.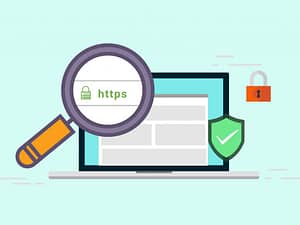 3. Guest Blogging
Guest posting is the process of writing engaging content and posting it on a popular, authoritative website with a link to your website. Outreaching to niche-relevant sites to post your content remains the right link-building strategy to gain quality backlinks for your site. All you need to do is provide engaging content helpful for their audiences.
How to identify good prospects for guest posting? It is simple! Use the Google search to find the bloggers for posting your article. Here is the example: topic + title = "write for us". You will get a set of results. Unlike others, pick only the niche-relevant sites to gain quality links. Remember, as you write content for new audiences, concentrate to indulge their interest to earn CTR for your website.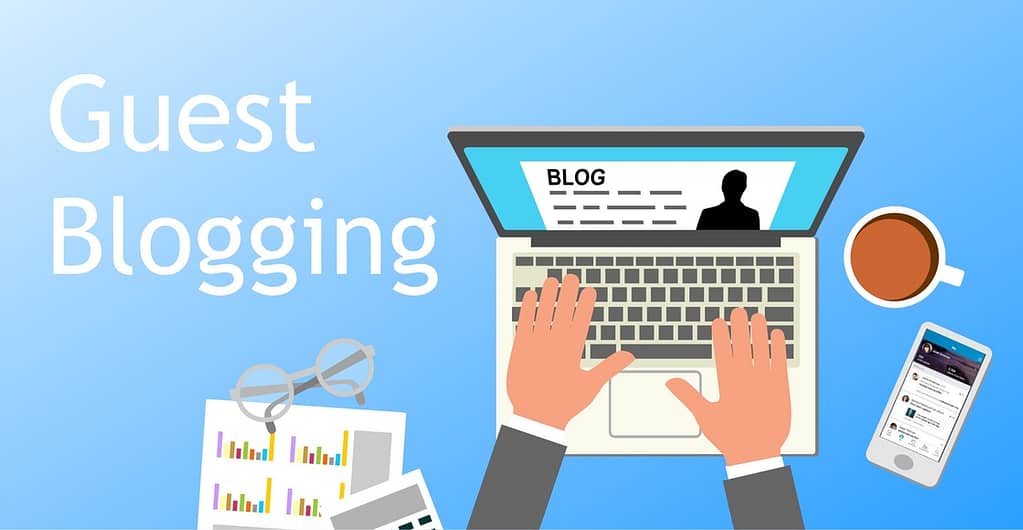 4. Unlinked Brand Mentions
Some brands mention your business on their blogs or social media without linking your website. Start finding those sites to earn a high-quality backlink from the authoritative source. To make your work easier, here comes the Brand Mentioning tool to find the brand mentions with the right keyword.
How to get linked in your unlinked mention? Just simple! You have already entered halfway to earn a link from them. It is because the site owner is familiar with your website as they mentioned you on their content. So, reach out to them for convincing them to include your site link on the mentions. Getting links from those brands adds higher authority to your website.
5. Reclaim Broken Backlinks
Broken backlinks are the non-working backlink that is linked to your website. Use the Backlink Audit tool to find the broken links and toggle the filter to see the broken link by category. Start investigating the blog owners about the lost link and know the reason. Then, request them to update your broken link with your engaging content.
Or, use the broken-link building techniques that involve the following steps:
Find a link on your website relevant to your broken link
Create your link similar to the broken source
Approach the one who is ready to link to the dead source instead of linking to the working source
You can also replace your broken link by swapping the dead link with your website link. Also, avoid Google penalties by publishing your content. Consistent backlink monitoring is necessary to identify and fix the broken links to avoid low traffic.
6. Look At Your Competitors
Check out your competitor's backlink to gain new opportunities in link-building. Know the backlink profile of the sites where your competitors got links and also the backlink profiles of those sites too to get a lot of new opportunities. Use great tools like Moz link explorer, Ahrefs, Majestic tool, etc., to find your competitor's backlink profile.
Grab the backlink from those websites with your engaging content and increase your visibility among the target audiences. Analyzing your competitor's profile seems to be a great option to explore your website's popularity.
7. Comment On Relevant Posts
One of the effective link-building strategies for your website to grow higher on search results is commenting on posts relevant to your niche. Never forget to include your website link on the comment, which becomes a great way to gain a backlink.
Since you are using blog commenting to build backlinks for your website, the comment needs to be natural and maintain a good relationship with the blog owners. The best comment is to appreciate the blog owners and share insight about the topic to add value to your site. Moreover, blog commenting remains the natural way to build backlinks with good relationships.
8. Leverage On Q&A Platforms
Use the high-authority Q&A platforms like Quora, Reddit, etc., to build quality backlinks for your website. Also, the links on Q&A sites transform your business profile to the top place of search engines. To improve your authority, you should engage with those community members and answer the questions.
The key factor to build your website authority is not only adding links but to sharing the relevant answers to gain the audience's attention.
Wrapping Up
Building quality links for your website not only boost your ranking on search results but gains organic traffic to your website with great exposure. Implement the perfect link-building strategies mentioned above to gain brand popularity among your target audiences. Focus on earning more authoritative backlinks from trusted sources to shine on the top of Google and win the competition!
Enjoy getting backlinks from reputed sources and attain a grand growth in your website ranking!