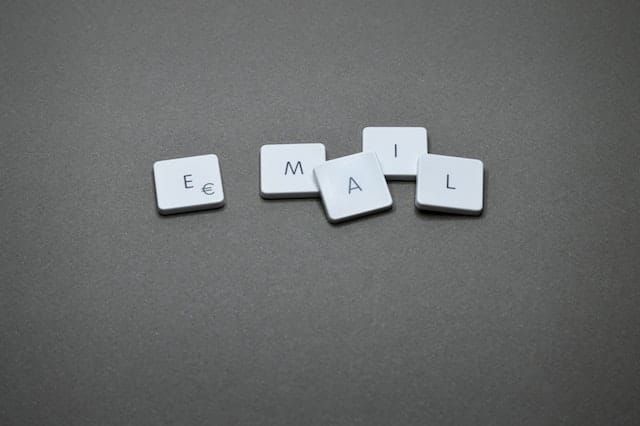 Are you tired of hosting open houses with a lack of foot traffic? Want to make your property stand out from the rest? Look no further than the power of email marketing. By building a targeted email list and sending personalized, visually stunning real estate email templates with PosterMyWall, your open house will become the talk of the town.
Discover 8 insider strategies for boosting attendance and closing deals with email marketing. From crafting the perfect subject line to automating follow-up emails, this guide will turn your open house into a success story.
Building Your Email List
One of the most important steps in promoting your next open house using email marketing is building your email list. This list should consist of potential buyers and interested parties who have expressed interest in your property or open house.
You can start building your email list by asking for email addresses at previous open houses or by offering a sign-up incentive on your website. For example, you can offer a free home-buying guide or a chance to win a gift card for those who sign up for your email list. You must obtain consent from each individual before adding them to your list.
Personalizing Your Emails
Another key strategy for promoting your open house via email marketing is personalization. Personalization involves using the recipient's name in the subject line and throughout the email to make it feel more personalized.
Personalized emails have a higher open rate than generic emails. You can also segment your email list based on factors like location, price range, and property type and create personalized emails for each segment.
Use a Catchy Subject Line
Your subject line is the first thing that people will see when they receive your email, so it's essential that it's attention-grabbing and relevant to your open house. A catchy subject line will encourage people to open your email and read more about your open house. Make sure your subject line is short, sweet, and to the point. For example, "Open House Alert: Gorgeous 3 Bedroom Home in XYZ Neighborhood"
Include All the Important Information
Make sure to include all the important details about your open house in the body of the email. Include the date, time, location, and any other relevant details about the property. You should also include a call to action, such as "RSVP Now" or "Reserve Your Spot", to encourage recipients to take action.
Use High-Quality Images
Real estate is all about visuals, so it's essential that you include plenty of high-quality images of the property in your email. Using high-quality images will give potential buyers a better sense of the property and what it has to offer. Make sure to include a mix of interior and exterior shots, as well as any unique features of the property.
Customizing Email with PosterMyWall
Using PosterMyWall, a platform for creating custom real estate-themed emails can be a great way to make your email stand out. This platform offers a wide variety of templates and design options, so you can create an email that perfectly matches your brand and the property you're showcasing. You can easily customize the template to include all the important details about your open house and add high-quality images of the property.
Segmenting Your Email List
If you have a large email list, it's a good idea to segment it into smaller groups based on factors like location, price range, and property type. This will allow you to send targeted, more relevant emails to different groups of people.
For example, if you have a property that is particularly suited to first-time homebuyers, you can create a segment of your email list specifically for this group and send them tailored emails with information and tips on buying their first home.
Using an Email Marketing Platform
Using an email marketing platform like PosterMyWall can be incredibly beneficial when promoting your open house via email. This platform offers a wide range of features, including customizable templates, detailed analytics, and an easy-to-use drag-and-drop editor.
It's the perfect tool for creating and sending effective email campaigns to promote your open house. With this platform, you can easily track the success of your campaigns, and see which emails are getting the most traction.
Some parting words
By utilizing the strategies discussed in this article, you can create powerful email campaigns that will have buyers flocking to your property. But remember, the real magic happens when you continue the conversation after the open house.
Keep your email list engaged by sending them relevant market updates and new listings. And don't be afraid to experiment, use A/B testing to discover the winning formula that works best for your audience. Unlock the full potential of email marketing and turn your open house into a true crowd-pleaser.