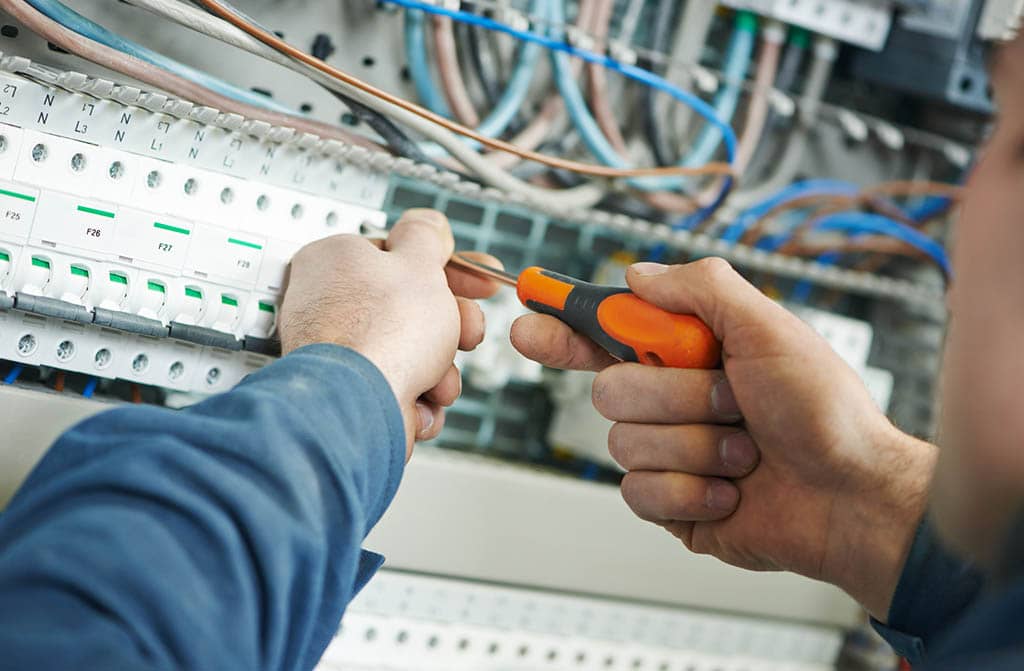 The need for electricity with the best and uninterrupted power quality is vital when you own a commercial or industrial area/ property. All our businesses and homes have electric and electronic devices/ appliances which need to function correctly. The proper functioning of lightings, air conditions, security and surveillance system, computers, telecoms, industrial machinery, equipment, etc., are all dependent on the power quality. They are all essentials on which our daily lives depend, so their safety provision should not be neglected.
Various electrical issues arise that hamper the working and life of electric devices, so even the small faults should be addressed at the earliest. Few problems can be – consistent flickering of lights, tripping of breakers or fuses, hot outlets, etc., which can cause substantial hazards if not examined.
The best electrical safety standards and practices must be followed at industrial sites to mitigate voltage transients and electrical fault issues. For overall protection, the facility must install external lightning protection system and appropriate surge protection units with the maintenance-free earthing setup as per recommended electric safety standards. After all, the safety of workers and equipment at the workplace is the bottom line requirement of any industry and business.
What We Manufacture:
Lightning protection system used as structural protection system – lightning and thunderstorm being the most dangerous and naturally occurring disaster should be addressed with external lightning protection system as per IEC 62305 with JVM make components namely – lightning arresters, down conductor and tripod earthing installation.

Surge Protection device or (SPD Devices) as internal protection units to be installed at the mains panel and equipment level – SPDs or voltage suppressing units are yet another protection segment that must be included with the external protection to mitigate the power surge effects caused due to direct lightning or switching activity.

Earthing and bonding systems are manufactured to pave a low resistance path for electrical faults to dissipate, and this is the last level in every lightning and Surge Protection installation.
Jvm Lps Limited Is in the Biz. Since 2003 Offering Below Mentioned Electrical Services to Residents, Commercial Sector and Other Major Industries:
Electrical Designing and Site Surveys:
We design electric safety solutions after a risk assessment and site surveys when building or renovating a property.  We create cost-effective and optimum solutions as per recommended codes and standards. We can guide you in deciding on what kind of electric safety is required for your property – be it external safety or internal safety.
Installation, Testing and Commissioning of Complete Electric Safety System:
First, the site survey and assessment is done as per standards, and then the installation process will begin after competent authority approval is received. A team is set up as a single person cannot do the installation. You would also require equipment, machinery and electricians. They must be provided with Personal protective equipment before installation work starts.
Routine Maintenance and Repair Services:
Due to high fault discharges and exposure to harsh external environments, lighting and surge protection systems require frequent maintenance. Unpredictable and sudden faults and issues may arise that need urgent repair or replacement, but any system downtime with regular maintenance, injuries or property damage can be avoided.
Related Post: Electrician in Auckland City
Electrical Safety Consultants:
Codes and standards will keep evolving depending on the technological advancement in devices/ appliances and their manufacturing. Hence, we bring experts in the electrical safety industry to guide you in case of any project remodeling or structure renovation as per the latest electric safety codes and standards. We ensure that the work done meets the standard compliance as this is a field of personal safety that cannot be compromised.