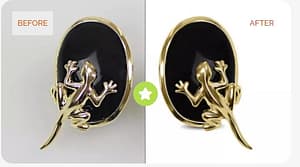 A good image presentation is essential to making a sale and driving higher sales. As a result, photos are crucial to every business, and the same is true for eCommerce websites. Therefore, it is essential to understand the image editing requirements and techniques that are best suited to your industry. For e-commerce, the best image editing and retouching solutions include clipping path, background removal, cropping, color correction, shadow creation, image masking, ghost mannequin neck joint, and alignment.
As an example, it is possible to remove parts of plastic used to advertise clothing in raw images when using the ghost mannequin service. Similarly, the parts where the plastic is removed can be joined to form a new image. Distracting parts that would have distracted the buyer are cropped out in the final image. Best of all, the clothes still take the shape of the mannequin upon which they were worn.
On the other hand, background removal aims to remove the current background of your product image and replace it with a white one. Backgrounds of this nature are known to accentuate all of the product's features. It's also worth noting that Amazon, Walmart, eBay, and other online stores feature a white background for many of their products.
If you're trying to advertise apparel, then your images need to be optimized with image masking, cropping, and neck jointing. In contrast, if you are the photographer or service provider of these products, then you will have to employ additional steps of clipping path, color correction as well as shadow creation (reflection shadow or drop shadow).
With each of these in place, the customer would have been able to retain more information about the product. In addition, you would've satisfied their need and curiosity by adding all the information a product encompasses without them having to click through multiple pages. So, you can sit back and watch high conversions roll in.
E-Commerce Image Editing Services
You can get the attention you need whether you are on an e-commerce platform like Shopify or you have your own marketplace like Amazon. You should get premium E-commerce Image Editing services to enhance the quality of images you use online Services that deliver in a flash. For such needs, you can put your trust in Ecommerce Photo Editing Services. You can start by getting sample pictures edited for free. 
 Fashion & Apparel
In the Fashion and Clothing industry, we adhere to industry standards and provide advanced image re-imaging services. This way, you get to set up images that really show the beauty of your product to potential customers who are attracted to your product. There are other resources such as Clipping Path and Ghost Mannequins that we provide quality clothing photos.
 Beauty & Cosmetics
The main purpose of beauty and cosmetic products is to show the effect that speaks to the quality of your product. It is important to use images that do justice to your product and deliver the best for your customers.
You need to present appealing images of your products. And our trained professionals will help you with that through a wide range of editing services, such as color change, shadow addition, exposure correction, etc.
 Home & Furnishing
Interior designers and those in the furniture supply business are often asked for photos as their portfolios to present the best of their products to the client. Alternatively, E-commerce photo editing can solve that problem by transforming your standard images into beautiful ones
Ghost Mannequin
The effect of the "ghost mannequin", also known as "invisible mannequin," "3D mannequin," or "empty man," is a simple and powerful post-production method of photographing clothes that solves the problem of display. The ghost mannequin effect allows you to take multiple product images into a model or mannequin, and then combine images to remove the model or mannequin from post-production processing. The result is a healthy image that keeps a strong focus on your product.
Color correction
When you create a new layer, go to Reset and Fill and select the 50% gray layer. Layer integration mode should be set to Differences. It is important to set the Threshold level to 10 and hold the Eyedropper tool while pressing the Shift key. You need to click to drop color over dark spots. Next is to remove the Threshold and add the Curves Adjustment Layer. While zooming in on the eyedropper, click once to have a color balance.
To set the perfect skin color, you will be presented with a variety of skin color White, Black, Latin, and Asian while measuring the appropriate amount of magenta, yellow, black, and cyan to get the perfect skin. The real strategy in this tool is to choose a large area where colors are adjusted and measured.
When using this tool, you need to open the image in the RAW camera editor to convert the image to something smart and go to Filter and then to Camera Filter. When selecting the White Balance tool the center point in the image automatically adjusts the white balance.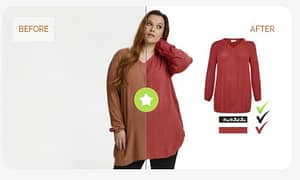 This is the fourth method of color correction with the use of Photoshop CC. It basically needs a layer of / hue adjustment and Saturation. You need to use the channel down to identify any color that is most visible in the image. Changing the hue to reduce fullness will make a big difference. But there are limits to using this tool. This method works best when there is a color that clearly affects the uniformity of the whole image.
By using the 'finger' icon, this will take the background for editing the Curves while the channels can be Red, Green, and Blue. You have to drop up any part of the image to present Red / Cyan, Green / Magenta, or Blue / Yellow whenever necessary. In the picture its shape is a landscape, this process really works.
Understanding basic color conversion in Photoshop CC is very common in many photo editing techniques. There are times when removing a tint would be a good decision. There are also cases where the background image of the original image needs to be adjusted. No matter what the preparation, it depends on how talented and creative the editor is.
All designs that need to be added or removed, every color and curve that needs to be adjusted, or all the comparisons that needed to be lightened or blurred, images are 'made into images' to perfect. It is this tool that really determines the needs of a particular image. Using Photoshop CC as your tool suggests a variety of color correction options.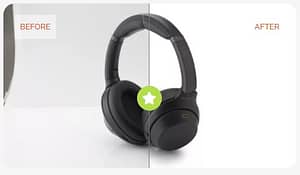 Photo editing services using various software programs for editing and retrieving images and filters, frames, watermarking are improving day by day. More clever editing of photos with high resolution. Also, images with high resolution and receive minimal, custom editing that enhances the main image across all masks, curves, and layers. The contribution of e-commerce photo editing services is critical to ensuring realistic and consistent results in all custom brushing, merging, and rewriting options. Consumers will be drawn to products that use authentic, balanced, and powerful image editing tools and techniques that are high quality, branded, or elements that enhance reliability. ECommerce image editing service captures product brand, style, color, and lighting location.
 Customers can identify the good and the bad by looking at the photos when buying products. from the internet and get the right knowledge. In this case eCommerce photo editing services help.